Motorcycle Accidents
413 people died in motorcycle accidents in Texas during 2019 – and the numbers continue to climb year after year. Motorcycle accidents are extremely dangerous. Bikers have a higher risk for accidents per mile driven than any other driver, and their injuries are more severe than those sustained in a typical car accident.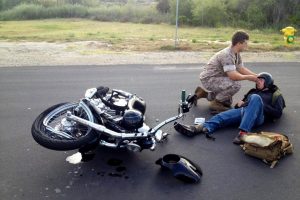 Our Law Firm has the experience you need if you or a loved one has suffered serious injuries or death from a bike wreck in Texas. When a traumatic injury occurs, it's important that you contact a motorcycle accident attorney who understands Texas law to provide you with the best representation. More information
Unlike many states which require motorcycle helmets for all motorcycle riders, Texas allows riders to operate without a helmet under certain circumstances:
If the motorcyclist is over 21 years of age and has successfully completed a motorcycle training and safety course, per Chapter 662 of the Texas Transportation Code.
If the motorcycle rider is covered by a health insurance plan providing at least $10,000 minimum in medical benefits for injuries incurred as a result of an accident while operating a motorcycle.
Although studies have shown that wearing a helmet lowers a motorcyclist's risk of fatal injury by 29% and reduces the risk of traumatic brain injury by 67 %, many bike riders choose not to wear them. Because bike riders are more likely to suffer a fatal or severe injury, the long-term effects of a motorcycle accident can wreak personal and financial havoc on the victim and their families for years to come.
An experienced Texas motorcycle accident attorney cannot undo the damage and injuries caused by a crash, but the accident lawyers at our Law Firm can help you to obtain the compensation that you deserve and may be vital to your future.
If you are involved in a motorcycle collision, there are several steps you can take immediately. Obtaining medical attention is always the first priority, but if you are able, keeping the following details in mind will help your legal case.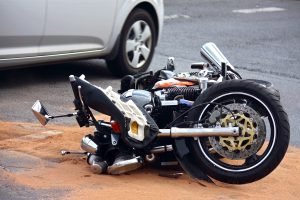 Remain at the scene of the motorcycle accident.
Call the police immediately or have someone call the police for you.
File a police report as soon as the officers arrive.
Seek immediate medical attention, even if you don't think you are injured. Not all injuries are apparent right away.
Get the license number, personal and insurance details, and name of the other driver involved.
If anyone witnessed your motorcycle collision, obtain their contact information. A witness may have noticed key details that you did not. More here
Contact a Texas motorcycle accident lawyer as soon as possible.
If you or a loved one have been seriously injured or killed in a motorcycle crash, please contact the Texas motorcycle accident attorneys at our Law Firm today.