An Experienced Attorney is Your Only Reliable Weapon against Well-Funded Defendants
Would you try out for the 12th man kickoff squad without the proper training and experience; much less the physical capability? Of course not; you'd be carried off the field after the first workout.
A non-attorney doesn't have the necessary knowledge or experience to effectively investigate a complicated big rig accident, or negotiate a fair settlement with insurance companies, or successfully litigate their case in court. Winning a big rig accident-related injury case or successfully winning an insurance claim against such a defendant is extremely complex. And attorneys who don't have a deep background in personal injury or commercial truck accident cases don't have any better chance than you of winning any sort of compensation; much less reasonable. So why would you even entertain such a foolish idea, especially when tens or even hundreds of thousands of dollars are on the table?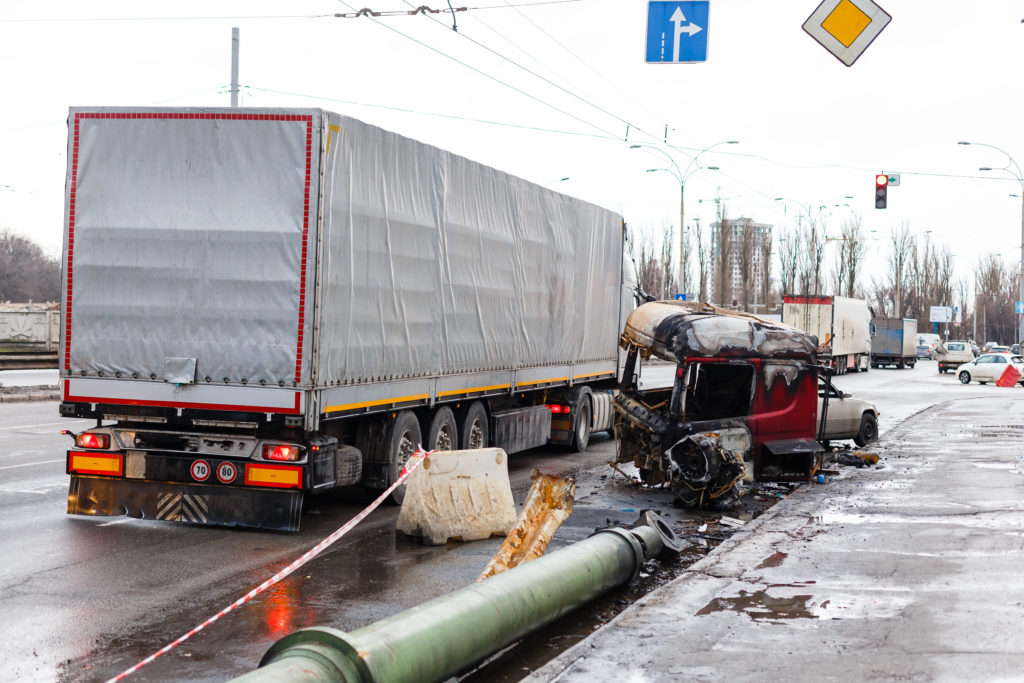 Under-representation in personal injury commercial trucking accidents is like asking to get creamed by your opponents. And they'll be more than happy to accommodate you. The laws and procedures involved are so complex, and the playing field is so clearly tilted in the favor of the trucking companies, their insurance providers, and attorneys. Your opponents have deep pockets and years of experience winning these kinds of cases.
Successful litigation in a truck-related personal injury lawsuit demands that the representing lawyer have a very thorough knowledge of civil procedure and an ability to devise the perfect strategy, based on the evidence, to battle the defendants, their insurance companies and defense lawyers. Legal novices don't have any of that. And legal rookies don't' have enough. So if you do it this way, you'll feel like Rodney Dangerfield when he said: "I don't get any respect." And without respect, you won't get paid. It's that simple. This is why an experienced and highly, respected big rig wreck lawyer who has spent years taking on the insurance companies and their lawyers and beaten them, is a powerful weapon in your fight for fair accident injury compensation.
And if you're thinking about taking up the offer of a relative or friend who is a lawyer to represent you, you might want to seriously reconsider that plan. For even though he or she might be looking out for your best interests to fight hard for your rights in a big rig accident case, unless this person is an experienced personal injury lawyer with experience beating trucking companies and their insurance companies, your attorney's good intentions with little experience to back them up is akin to taking a knife to a gunfight.
Often, your personal friend/lawyer might have difficulty emotionally detaching him or herself from issues surrounding your case because of that personal association. Personal injury law is quite intense and extremely contentious. Your attorney must be pragmatic, focus solely on the facts of a case, and be very cool under fire in order to succeed for you. What happens if that friend or relative attorney doesn't win the case, or accepts a less-than-fair settlement because he knows how badly you need the money now? How will you feel about your friend or relative then? You will be very wise to keep your family members and friends out of your legal business when deciding who will represent your big rig injury liability lawsuit most effectively.
Our Law Firm has decades of hard-fought experience handling personal injury litigation in commercial trucking accident cases. If you or a loved one has been hit by one of these trucks, our expertise assures that you receive the fairest compensation possible for the injuries and pain you have suffered. We've helped deliver millions of dollars to hundreds of big rig accident victims in Texas. So if you or a loved one has been involved in a trucking accident in Texas, our experienced accident lawyers can win the best compensation possible for you.
Call us today for a free consultation to continue your road to total recovery and that of your family.
Why You always Should Use A Lawyer To filing A Claim
"Why do I need a lawyer?" You may be asking this as you contemplate filing a personal injury claim after an auto accident injury. Our car accident info resources might give you some understanding of what to do on your own.
With a skillful lawyer on your side, you have the benefit of an advocate who works hard for you.
Why Do I Need A Lawyer? There's No Substitute For Knowledge
Lawyers are thoroughly familiar with Texas statutes, traffic codes and case decisions concerning state car accident law. A lawyer's educational background makes it possible to place an individual case in context considering the full body of applicable law. Without a legal education, a layperson can't realistically see the possibilities available through the law.

Besides knowing about written laws, lawyers have daily experience practicing the law. Their experiential knowledge is invaluable. A lawyer can analyze the facts and relevant laws to determine whether you have a case in the first place. More here @ https://caraccidentattorneysa.com/
Why Hire An Attorney? Procedures Are Tricky
Lawyers are familiar with procedures for filing a complaint, obtaining depositions, arguing cases in court and engaging in settlement negotiations. This is unfamiliar territory for most people.
If a case goes to trial, the experience is a difficult one for a non-lawyer appearing on his or her own behalf. Questioning friendly witnesses in order to extract the right testimony is an art that lawyers know. A lawyer extensively prepares witnesses for trial so they feel more comfortable and can confidently provide the needed evidence about your accident.
It's also hard to cross-examine witnesses for the other side in a trial. A lawyer knows how to challenge opposing testimony and will fight hard to discredit evidence that could work against you.
Working out settlements is an invaluable skill. Many personal injury lawsuits end up settling without a trial, and your lawyer knows how to talk with opposing counsel to work out the best possible outcome for you.
What Good Is A Law Firm? Resources Matter
To present an argument that will win a car accident injury case, expert testimony is often needed. Accident reconstruction professionals can clarify the accident causes. Doctors familiar with the type of injury in the case can provide authoritative evidence about the injured person's prognosis and future treatment and medical costs.
Lawyers are paid for their work in personal injury cases as a percentage of the damages awarded; clients do not pay upfront. Reimbursement for the cost of expert witnesses is included in the damages the court awards, but the witnesses will want payment for their work long before the court makes a ruling. A personal injury law firm has the resources to hire the experts when they are needed – a cost well above what most people can afford on their own.
Experienced lawyers also know the best experts to provide the service needed to prove the case. Individuals don't have access to the information network available to a law firm.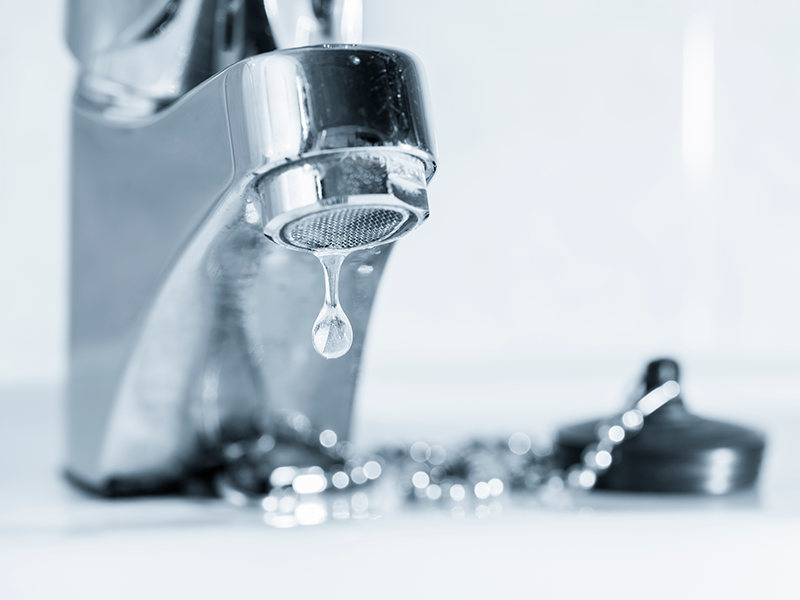 Problem: A broken pipe led to flooding of your home and serious damage. A leak went unnoticed for long enough to cause mold damage. A cooler or air conditioner at your business backed up, causing flooding that led to loss of inventory. You filed a property insurance claim only to have it denied or underpaid by the insurer.
Solution: We handle homeowners insurance disputes and business insurance disputes on a daily basis, fighting for fairness against insurers who breach their contracts with policyholders in South Texas.
Why Was Your Water Damage Claim Denied or Underpaid?
When policyholders contact us, they are often shocked that the insurance company they trusted denied or underpaid their claim. They want to know why, when they paid their premiums as promised, the insurance company would turn them down in their time of need.
In water damage claims, insurance companies will often respond by saying that floods are not covered. They are simply trying to avoid paying the claim because that is how they thrive. Of course, in reality, water damage caused by broken pipes, leaks and similar issues is not the same as a flood. These types of water damage claims should be covered under the majority of homeowners insurance and business insurance policies.
More than 20 years of experience has taught us that insurance companies often need a push from an attorney before they do what is right. Our knowledge of policies allows us to quickly examine your coverage and make it clear to your insurer why the flooding or water damage incident should be covered. We know what supplementary documentation may be necessary to make a strong claim. If the insurance company still insists on denying or underpaying your claim, we are willing to fight to get you what you are entitled to.